Today's issue of TL NewsWire covers all-in-one practice management software with a variety of automation tools to save you time (see article below). In addition, you'll find links to the previous 11 TL NewsWire features, including our coverage of document assembly software that resides within Microsoft Word and offers a simplified way to create templates versus traditional products, practice management software that transforms legal billing from a multi-day process into one that takes minutes, and much more. Don't miss the next issue.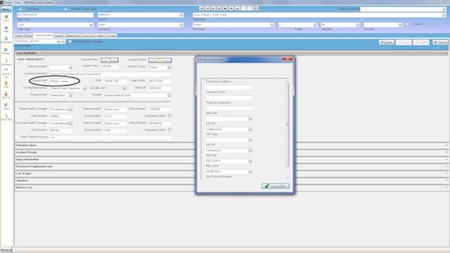 There's a growing divide in the practice management world between products that include everything a law firm needs and those that expect you to add functionality through an ever-increasing array of third-party integrations. One thing's for sure — the latter approach costs more and imposes a complexity tax.
Perfect Practice … in One Sentence

Perfect Practice is all-in-one practice management software with an emphasis on automation and customization that includes case management, billing, accounting, document assembly, internal messaging, shared calendars, and more.
The Killer Feature

All practice management products contain innumerable fields for storing information. In Perfect Practice, you can make most fields a Smart Field, which acts as a trigger for nearly any function you want to automate.
For example, you can configure a Smart Field to retrieve and auto-populate data when you select a client name, generate a form requiring additional information, perform a series of calculations when you enter a property value, etc.
"We implemented a Smart Field to automate tasks that our Intake Team had to run on every new file that we received," says Nicole O'Brien, Director of IT Client Services at Woods Oviatt Gilman. "This allows our users to just click one button and take 15 minutes worth of tasks down to less than one minute."
Smart Fields work via SQL queries. Depending on your firm's needs, you can configure Smart Fields using preset functions that don't require any knowledge of SQL, create your own customized queries if you have SQL expertise, or take advantage of optional consulting services from Perfect Practice.
"The power of Smart Fields is limited only by one's imagination," says Perfect Practice Chairman Monty Helin. "Unlimited Smart Fields can be added in 30 seconds or less."
Smart Fields become even more powerful when combined with DocuTrac, the document assembly component of Perfect Practice that works with Microsoft Word, WordPerfect, and PDF forms. DocuTrac templates consist of questionnaires that generate a document after you enter the required information. Any field in these questionnaires can be a Smart Field to save time and reduce errors.
Other Notable Features

Perfect Practice greets you with a customizable dashboard that shows you whatever you want — your unbilled time, tasks, meetings, etc. Collapse dashboard panels, add, remove, or rearrange them, and drill down to more granular views.
In keeping with its focus on automation and customization, Perfect Practice makes extensive use of Checklists to automate workflows and assign the next task in line to the right person. Each Case has its own dashboard with a tickler so that you can review these activities and who performed them.
Perfect Practice ships with practice-area-specific templates to get you started. An Outlook add-in enables you to file email in the applicable case. You'll find an extensive set of reports in Perfect Practice but if you need a report that doesn't exist you can create it using Quick Reports. HIPAA-compliant security enables you to set password rules, limit access by role or individual user, monitor user activity, and even restore data after an error or tampering.
What Else Should You Know?

Perfect Practice costs $60 per user per month or you can license the software on an annual basis if you prefer. You can install Perfect Practice at your firm or use it on a hosted basis. You use Perfect Practice via the Windows desktop application or your web browser, including a mobile-friendly view on smartphones. Learn more about Perfect Practice.
How to Receive TL NewsWire
So many products, so little time. In each issue of TL NewsWire, you'll learn about five new products for the legal profession. Pressed for time? The newsletter's innovative articles enable lawyers and law office administrators to quickly understand the function of a product, and zero in on its most important features. The TL NewsWire newsletter is free so don't miss the next issue. Please subscribe now.