Originally published in our free TL Serendipity newsletter. Instead of reading TL Serendipity here, sign up now to receive future issues in realtime.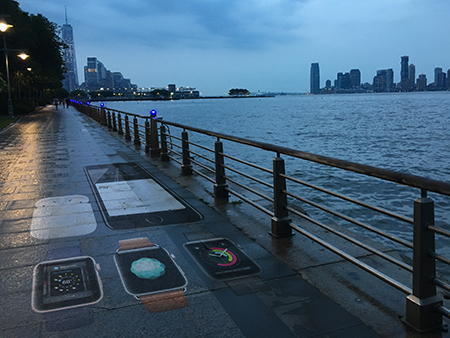 Some thoughts on the Apple event.
iPhone 7 and iPhone 7 Plus
The most important new feature is the camera, which benefits from Apple's industry-leading mobile processors. The iPhone 7 Plus has two cameras, one of which has a zoom lens.
Also notable is water resistance for those accidental pool and toilet bowl dunks. By necessity, the home button is no longer mechanical but instead uses a taptic sensor to provide feedback. The early word is that this will take getting used to for those of us with many years of home button muscle memory. There's a lot of angst about Apple removing the headphone jack from the iPhone 7 (partially for waterproofing purposes), but I went wireless with headphones and headsets a few years ago. Apple will include an adapter with the iPhone along with Lightening earphones.
Finally, two new colors — jet black (glossy) and plain ole black (matte). The jet black will likely sell out fast so if you want one preorder tonight at midnight PT.
Jeff "iPhone JD" Richardson has a more in-depth take on the iPhone 7 from a lawyer's perspective.
Apple has a helpful page comparing all the current iPhone models.
Apple scooped all the media companies with its own video summarizing the event in less than two minutes.
Apple Watch Series 2
I realize the iPhone is a much more important product (hey, I led with it) but I'm personally much more excited about the new Apple Watch because of two features — GPS and water resistance down to 50 meters.
As you may recall from my series on the original Apple Watch, I'm a long distance walker. I'm not a speed walker (which looks ridiculous) but I care about speed and distance. GPS of course is far more accurate than a step counting sensor so I'm eager to get precise distance and speed measurements. Obviously, this applies to running as well. (A quick plug for Saucony's Echelon 5 if you're looking for a shoe that comfortably eats up mile after mile of concrete.)
Walking is enjoyable thanks to amazing scenery like the above photo. It also burns calories but I wouldn't describe it as exercise. By contrast, swimming offers a serious workout without much risk of injury (except for drowning). I plan to take the plunge to see if my Apple Watch can keep me motivated to get into shape.
I'll report back on both fronts very soon. Any swimming goggle/mask recommendations? When I preorder, I plan to downgrade the case from my current stainless steel to the gold aluminum. I can't justify the $200 stainless steel tax given how frequently I upgrade. (The new ceramic case looks sharp but costs $1,299.)
I'm slightly concerned about no longer having the sapphire screen as I regularly knock my watch into door frames and other objects with nary a scratch to date. The aluminum watches have a glass screen.
AirPods
The AirPods are the most intriguing product announced yesterday. They benefit from Apple's hardware-software integration, the new W1 chip in particular. For example, the AirPods will recognize any device connected to your iCloud account and let you quickly switch among them. As someone with two aging headsets (one of which died last week), this got my attention. Also cool is that you can use just one AirPod for phone calls, which don't require stereo sound.
The big question for me — how good is the microphone. I'll let you know.
CNet has a good hands on report and video.
Apple subsidiary Beats also announced some wireless headphones yesterday, which have the same W1-powered pairing technology.
Beyond the iPhone
According to technology analyst Ben Thompson of Stratechery, Apple laid the groundwork for a post-iPhone world as follows:
Future Apple Watch With Cellular + AirPods + Improved Siri = No Need for an iPhone
Read Ben's article, Beyond the iPhone.
Neil J. Squillante created TechnoLawyer and serves as its publisher.
How to Receive TL Serendipity
Our most serendipitous offering (hence its name), TL Serendipity consists of contributions by TechnoLawyer members who have important information to share. You'll no doubt enjoy it because of its mix of interesting topics and genuinely useful knowledge, including brutally honest product reviews and informative how-tos. The TL Serendipity newsletter is free so don't miss the next issue. Please subscribe now.