Originally published on December 12, 2014 in our free SmallLaw newsletter. Instead of reading SmallLaw here after the fact, sign up now to receive future issues in realtime.
iOS notifications on your iPhone and iPad (and soon Apple Watch) offer you unprecedented awareness of your world. However, great power requires some responsibility. In this issue of SmallLaw, TechnoLawyer publisher and iOS expert Neil Squillante explains the various types of notifications, and provides strategies on how best to use each of them. Neil also explores the intricacies of Notification Center, which he describes as a "parallel universe" within iOS.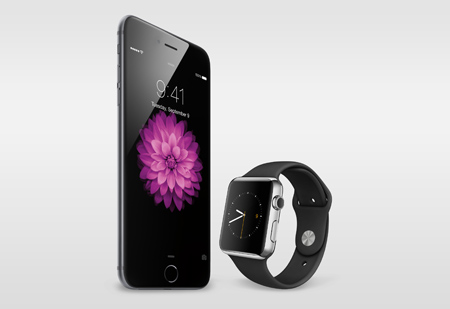 I recently discovered that with the exception of ringtones no one in my family tweaks the notifications on their iPhone and iPad. It occurred to me that many of you probably don't use iOS notifications to their full potential. You may even find them annoying because you receive too many.
iOS notifications represent the most significant alert system since email. Apple pioneered notifications in 2009 with iOS 3. Google copied and one-upped Apple in Android by grouping notifications together on their own screen. Apple then copied Google in iOS 5, which gave birth to Notification Center. Notifications received another significant upgrade in iOS 8. The forthcoming Apple Watch will make notifications even more useful.
It's worth spending a few minutes in Notifications within the Settings app. Consider this issue of SmallLaw your user guide. Android users should find these strategies just as applicable though the settings have different names.
Types of Notifications
Generally, two types of notifications exist — aural and visual.
Some of Apple's marquee apps such as Phone, Mail, and Messages enable you to choose a sound. The Phone app and the iPad's FaceTime app also support ringtones purchased from iTunes and even your own imported ringtones. With the exception of the Phone and FaceTime apps, you can set apps to not make any noise.
Some apps capable of sending notifications don't support sounds, but they all support visual notifications. You can choose from four types — Notification Center, app badge, banner or alert when unlocked, and lock screen when locked.
A parallel universe of sorts, Notification Center appears when you swipe down from the top of the screen. You can summon it from any screen, including the lock screen if you choose. You cannot otherwise use your device with Notification Center engaged, but you can tap a notification to open the corresponding app and go directly to that item (email message, shared photo, text message, etc.).
App badges typically display a number on the corresponding app icon. Banners display a notification at the top of your screen and then disappear. You can tap a banner to go to that item or swipe up to dismiss it faster. Alerts are an alternative to banners for more important notifications. They prevent you from using your device until you choose from several options (open item, snooze, close, etc.). Everyone is familiar with lock screen notifications thanks to missed calls and voicemail messages.
A Sound Strategy
If you're a typical iPad user, you also have an iPhone. And you always have your iPhone with you. So right off the bat don't use any sound notifications on your iPad. Delegate these to your iPhone exclusively.
Aside from eliminating notifications in stereo, this strategy means your iPad will never make a peep when you're on the phone, in court, etc. And if you get into the habit of watching movies and listening to music on your iPad, you'll never hear any unexpected sound through your headphones. Incidentally, Bluetooth headphones have come of age.
Even if you decide to not use sound notifications at all, you cannot turn off sounds for the Phone app or FaceTime app as noted above. You can silence these notifications only by muting all sound or by using Do Not Disturb. Introduced in iOS 6, Do Not Disturb in the Settings app silences sound alerts during the times you specify. You can also manually engage it. Unlike mute, Do Not Disturb doesn't affect other sound so you can still play videos, listen to podcasts, etc.
Notification Center a Hidden Killer App
If you primarily work in your office, Notification Center can become a productivity game changer. You may find it just as useful at home.
As its name implies, Notification Center lists all your notifications by app in one scrollable screen. In addition to the Notifications screen, Notification Center also contains the Today screen. You toggle between them. Today lists the weather, calendar events, and reminders (reminders can appear on both screens).
In iOS 8, you can also add Widgets to the Today screen. Just scroll to the bottom and click Edit to review the available widgets, which are determined by your installed apps. For example, I added the widget for 1Writer, a text editor I'm evaluating. It lists recent documents (such as this article) that I can open with a tap.
To get the most out of Notification Center, keep it on whenever you're not using your device. This means you should turn off Auto-Lock in Settings/General. I also recommend buying a stand to keep your device at a comfortable viewing angle (I use the iSlider). You can keep your device plugged if you're concerned about battery drain.
If you have struggled to find a use for your iPad when working on your PC, Notification Center is the killer app you've sought.
Notifications While Using Your Device
While you could periodically invoke Notification Center, you're better off with the other visual alerts when actively using your device. How you use them depends on your preferences, but I'll make some suggestions to get you started.
If you have multiple devices, use app badges with care because they require opening the app on every device to get rid of them. On the other hand, they definitely get your attention. This explains why Apple uses badges that you cannot turn off for its iOS updates. As a happy medium, use them only on your iPhone and of course only for important apps.
Use alerts only for critical notifications. I don't like modals so I use alerts only for calendar events and reminders. Alerts require action only once; they will disappear on your other devices unlike app badges.
Use banners instead of alerts for less important notifications. If you're concerned about missing or forgetting about a banner, consider Notification Center your backup.
Privacy and Lock Screen Notifications
Use lock screen notifications with great care. Anyone with physical access to your device can see these notifications — all of them because they scroll.
Because Notification Center contains your entire life at a glance, I encourage you to not allow access from the lock screen. The on/off switch for lock screen access is in Touch ID & Passcode in Settings.
The Handoff Conundrum
In iOS 8, you can answer and make telephone calls with your iPad via your iPhone when they're on the same WiFi network. You need to activate this on both your iPhone and iPad. Go to Handoff & Suggested Apps in Settings/General on your iPhone, and FaceTime in Settings on your iPad (turn on iPhone Cellular Calls).
Handoff seems like magic. But a problem exists for those of us who don't want to hear notifications in stereo. As noted above, you cannot turn off sound alerts for the FaceTime app. This means that both your iPad and iPhone will ring. Let's hope Apple reconsiders this in a future update. A banner on my iPad with the Caller ID would suffice for me since I can hear my iPhone ringing in the distance.
Get Notified but Not Overnotified
Not surprisingly, most apps these days offer notifications. If you don't periodically tweak them, you'll find them overwhelming and tune out all of them. However, if you limit your notifications to truly meaningful work-related and personal alerts you will attain peace of mind from knowing that nothing can slip through the cracks.
Neil J. Squillante is the publisher of TechnoLawyer.
How to Receive SmallLaw
Small firm, big dreams. Written by practicing lawyers who manage successful small firms and legal technology and practice management experts who have achieved rock star status, SmallLaw provides practical advice on management, marketing, and technology issues in small law firms, as well as comprehensive legal product reviews with accompanying TechnoScore ratings. SmallLaw also ensures that you won't miss anything published elsewhere by linking to helpful articles (and podcasts and videos) about solo practices and small law firms. The SmallLaw newsletter is free so don't miss the next issue. Please subscribe now.