Originally published in the November 26, 2014 issue of SmallLaw: Business travel involves significant downtime so you may as well lighten your load by scanning documents as you encounter them. In this issue of SmallLaw, lawyer and legal technology consultant Seth Rowland reviews Fujitsu's ScanSnap iX100 wireless mobile scanner. Seth tested the scanner with a Surface Pro, iPad, iPhone, and Android smartphone. He also threw a variety of documents at the ScanSnap iX100 to see what it can handle. Also, don't miss the SmallLaw Pick of the Week for six apps that can tame your email inbox.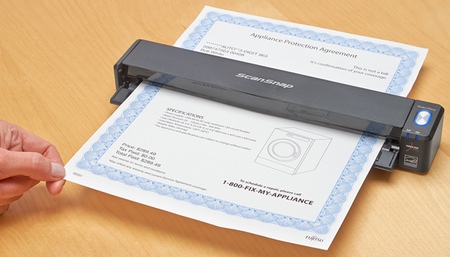 How to Receive SmallLaw
Small firm, big dreams. Written by practicing lawyers who manage successful small firms and legal technology and practice management experts who have achieved rock star status, SmallLaw provides practical advice on management, marketing, and technology issues in small law firms, as well as comprehensive legal product reviews with accompanying TechnoScore ratings. SmallLaw also ensures that you won't miss anything published elsewhere by linking to helpful articles (and podcasts and videos) about solo practices and small law firms. The SmallLaw newsletter is free so don't miss the next issue. Please subscribe now.