Originally published on July 3, 2012 in our free BigLaw newsletter. Instead of reading BigLaw here after the fact, sign up now to receive future issues in realtime.
Travel is almost unavoidable when you work in a large law firm because of the global clients you represent, the jurisdictions in which they get sued, etc. As a large firm partner, Jeff Richardson feels your pain. In this issue of BigLaw, Jeff discusses the many features in iOS 6 — the next version of Apple's operating system for iPads and iPhones — that will make life on the road more productive and maybe even more enjoyable. Jeff discusses enhancements to the Mail, Maps, and Phone apps as well as a completely new app. Also, don't miss the BigLaw Pick of the Week (subscribers only) for a firsthand account of the the process a general counsel created to choose new outside counsel.
IOS 6 ENHANCEMENTS FOR LARGE FIRM LAWYERS WHO TRAVEL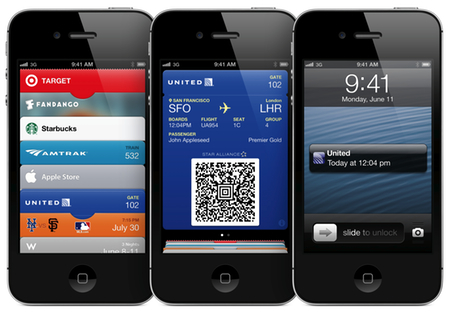 Fellow lawyers at large law firms frequently complain to me that their job requires them to travel across the country often for meetings, trials, depositions, etc. But one of the saving graces is that the iPhone and iPad are so helpful in these circumstances. My iPhone is useful in my office, but it's essential when I travel. Apparently, many of you agree. My article, Tips for Lawyers Who Fly With an iPad Instead of a Laptop, is thus far the top-ranked BigLaw article of 2012.
Apple recently demonstrated iOS 6, the next version of the operating system for iPhones and iPads due later this year.
iOS 6 will include over 200 new features. Many of these will have mass market appeal such as the ability to share Photo Streams among friends and Facebook integration. But iOS 6 will also enhance life on the road for large firm attorneys.
Email Improvements
Email is a great way to stay in touch with clients and colleagues, but after being tied up all day in a meeting or deposition, you face the daunting task of wading through dozens of new messages in your Inbox.
The Mail app in iOS 6 will make it easier to focus on the most important messages. First, you can identify certain contacts (such as key clients) as VIPs. When a message arrives from a VIP, your iPhone or iPad will provide a notification on the lock screen, similar to what happens when a text message arrives. VIP messages will also have a star next to them in the Inbox so that they stand out, plus Mail will have a VIP folder in which it will collect all these messages.
Similar to the VIP mail folder, iOS 6 includes a flagged mail folder which, like the similar folder in Outlook, contains only those messages you flag. Many lawyers use flags as a task manager.
iOS 6 also includes the ability to insert a photo or video after you start composing a message so you no longer need to start in the Photos app. That's nice, but I wish Apple would go one step further and let you insert documents into an email message from other apps such as GoodReader.
Currently (and apparently also in iOS 6), if you want to respond to an email message and attach a document, you need to first reply to the message, select and copy everything to the clipboard and then discard that message without sending it, open the app with the document to start a new email message with the document attached, enter the recipient's email address, paste the contents of your clipboard (the recipient's original message), and then write your reply. It's not as bad as it sounds, but it's not nearly as fast as it would be if Apple provided traditional email attachment functionality in Mail.
Frankly, I thought it was unlikely to see this change in iOS 6 because Apple traditionally keeps many of its own apps separate from third party apps under the guise of security, but Apple did announce that the new version of Apple's Maps app will integrate with third party apps that provide information on public transit and alternative methods of transportion (biking, walking, etc.) — a recognition that third party apps can complement Apple's built-in apps. As for Mail, my fingers are crossed for iOS 7.
Turn-By-Turn Navigation With Siri Integration
Speaking of the Maps app, Apple has ended its affiliation with Google. The new Maps app gains free turn-by-turn navigation in iOS 6, a feature Google's Android has offered for a while.
The Maps app will also integrate with Siri. If you find yourself in remote locations for a deposition you can ask Siri for directions to an address, gas station and restaurant recommendations along the route, and even channel your inner child by asking Siri "are we there yet" to find out how much longer it will take to arrive at your destination.
Your estimated time of arrival will be aided by the live traffic information in the new Maps app, collected not only from traditional traffic services but also by Apple tapping into real-time (anonymous) information from other iOS 6 devices. If the unlucky iPhone users on the road ahead of you are stuck in gridlock, their loss can be your gain as your iPhone recommends an alternate route.
A Smarter Telephone
When you're out of the office and your iPhone rings, sometimes you cannot talk because you are otherwise occupied with whatever it is that required you to travel.
In iOS 6, you can set your iPhone to not disturb you for a designated period of time or while in a geographic location. However, you can set rules so that your iPhone will ring for emergency calls (e.g., two successive calls from your spouse).
If you prefer to just decline calls instead, your iPhone can give you the option to reply with a preset text message such as "I'll call you later" or "I'm on my way." Better yet, you can tell your iPhone to remind you to return the call later, either at a different time (remind me in an hour) or in a different location (remind me when I leave the current location, when I get to my office, when I get home, etc.).
Boarding Passes and Shopping
Frequent fliers will appreciate the new Passbook app, which collects boarding passes in a central location. Better yet, when the iPhone senses your arrival at the airport, it will place an alert on the lock screen that you can simply swipe to display the boarding pass — a big improvement over current situation in which you must unlock the iPhone, find the airline app, and then navigate to the part of the app with your boarding pass. If your gate changes, Passbook will alert you and give you a new boarding pass with the gate change circled.
Passbook can perform similar tricks at other locations. For example, when the iPhone senses that you're in a Starbucks, it can instantly bring up your store card to make paying for your caffeine fix even easier. Or maybe even a well-deserved beer while waiting for your delayed flight to take you home. Here's to better traveling thanks to iOS 6!
Jeff Richardson practices law in New Orleans and publishes iPhone J.D., the oldest and largest website for attorneys who use the iPhone and iPad.
How to Receive BigLaw
Given the fragmentation in the legal industry, the world's largest law firms have achieved unprecedented success for which they don't receive enough credit. Given the size of the global economy, these firms still have tremendous growth potential. Written by large firm insiders, corporate counsel, and other industry experts, this newsletter unearths best practices in leadership, marketing, strategy, and technology to help large law firms (and midsize firms with growth aspirations) succeed on an even grander scale. The BigLaw newsletter is free so don't miss the next issue. Please subscribe now.