CURRENT MEMBERSHIP:

11,663

Notwithstanding its immersive nature, ease of use, and large app library, the iPad suffers from a misperception that it's a toy not suitable for real legal work. In the early 1990s, critics said the same about the graphical user interface. We know how that story played out.

As a result of this misperception, many lawyers own iPads — 50% of TechnoLawyer members — but few use them to their fullest potential. Compounding this problem is the fact that lawyers like you don't have time to try 12 apps to find the best one in a given category.

Boost Your iPad's Value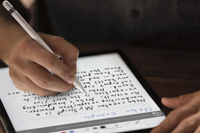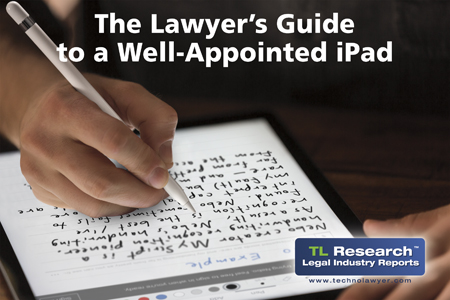 Co-authored by seven iPad experts — all lawyers — this free ebook offers a carefully curated collection of apps, accessories, and power user tips — everything you need and nothing you don't.

For example, you'll learn about the best document management apps, best PDF apps, best note-taking apps for handwritten notes, and much more.

Don't have an iPad yet but want to join the club? Chapter 1 of the ebook guides you to the best iPad model and configuration for your needs.

The ebook is in PDF format, and designed such that you can read it on your iPad without having to squint or pinch-to-zoom. It also looks great on desktop and laptop monitors.

How to Download Your Free Copy

If you're a TechnoLawyer member, click here to download your free PDF copy from the TechnoLawyer Library.

Not a TechnoLawyer member? Use the form on this page now to join TechnoLawyer for free. After joining, you can download a free copy from the TechnoLawyer Library. You can also choose to receive one or more of our award-winning email newsletters, all of which are free.