CURRENT MEMBERSHIP:

11,663

Lawyers love surveys about lawyers. Plenty exist as a result, but most contain unreliable data. By contrast, the TL Research report TopLaw Demographics 2014 is accurate. That's because every TopLaw member participated in the survey.

TopLaw is a microcosm of legal professionals on the cutting edge. As a result, TopLaw Demographics 2014 contains valuable insights about this important segment of the legal industry.

A PDF document, TopLaw Demographics 2014 uses professionally-designed bar and pie charts to make it easy to comprehend the data.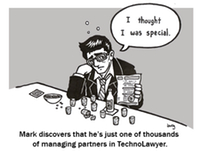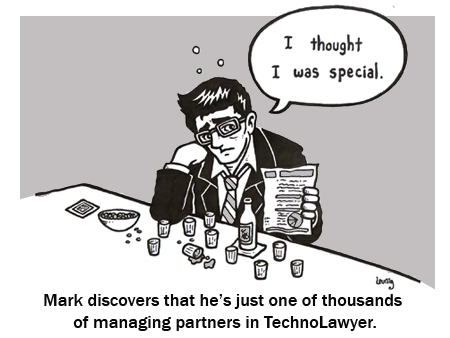 The report contains a breakdown of usage among today's three major technology platforms — desktop, smartphone, and tablet. In other words, for smartphones you'll find the percentage of TopLaw members who use an Android smartphone versus a BlackBerry smartphone versus an iPhone, etc.

The report also contains percentage breakdowns of TopLaw members by firm size, occupation (including a separate breakdown of lawyers by job title), the top 10 practice areas, the top 10 topics of interest, geographic location, and decision-making authority.

How to Download Your Free Copy

If you're a TopLaw member, click here to download your free PDF copy from the TopLaw Library.

Not a TopLaw member? Use the form on this page now to join TopLaw for free. After joining, you can download a free copy from the TopLaw Library. You can also choose to receive one or more of our award-winning email newsletters, all of which are free.