CURRENT MEMBERSHIP:

11,696

Ediscovery is challenging because it requires both legal skills (document review) and technology knowledge (understanding computer data storage).

Costs skyrocket when litigators make mistakes. Accordingly, many litigators don't seek email, text messages, and other "electronically stored information" (ESI) from their clients or from opposing counsel in their litigation matters.

This is not a sound strategy because that's often where the most important evidence resides. Small lawsuits in particular are a goldmine because many individuals and small businesses don't have data retention policies or receive any training about the risks associated with email, Facebook, etc.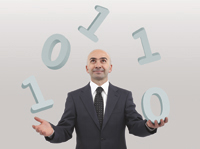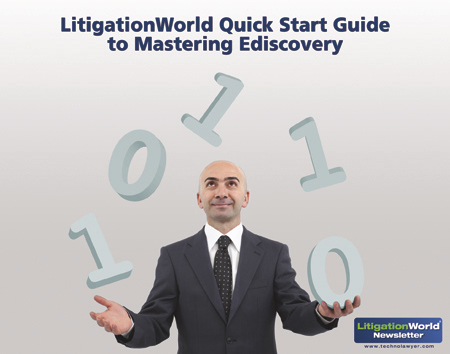 A free PDF report for litigators and paralegals as well as corporate counsel, LitigationWorld Quick Start Guide to Mastering Ediscovery will increase your comfort level, enabling you to obtain relevant ESI while keeping costs under control.

Here's the Table of Contents:

1. The Knowledge Gap and How We Got Here
2. How Computers Work and Why You Should Care
3. Bits, Bytes, and the Building Blocks of ESI
4. How Computers Store (Discoverable) Data
5. The "Discovery" in Ediscovery
6. ESI Complexities: Potential Evidence Versus Form of Production
7. Why You Must Speak Geek About Storage Technologies
8. True Ediscovery Mastery

How to Download Your Free Copy

If you're a TopLaw member, click here to download your free PDF copy from the TopLaw Library.

Not a TopLaw member? Use the form on this page now to join TopLaw for free. After joining, you can download a free copy from the TopLaw Library. You can also choose to receive one or more of our award-winning email newsletters, all of which are free.